What This Wedding Pro Networking Group is Doing Right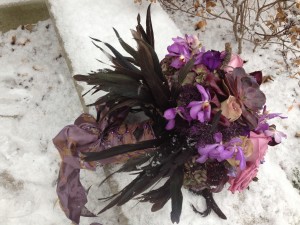 Some networking groups have a bad rap. People see them as cliques. Or they are uber-expensive to attend and located in some swanky corporate office, so intimidation is immediate. And some networking events just aren't fun if you don't know anyone. Trying to find that one "thing" that might connect you to another person can be stressful and nerve-wracking. So then you leave, without networking at all.
Or maybe that's just my experience.
I am happy to say that I've finally found a networking group that is truly engaging – and fun. Its the Twin Cities Wedding Professionals Networking Group. A mouth-full, but they got it going on.
This gathering of Twin Cities metro area professionals focused in the wedding services area offers networking, advice, learning sessions, you name it from it members across the gamut of wedding service providers. Every month we meet and learn more of who recommended whom from the group (and thusly gained more business), who is bringing something unique to the TC wedding market and who is offering their services to help those in the group (sometimes at no cost or low cost).
But what makes this group so special? I'll give it to you in four main things:
1. They keep it simple – monthly meetings, same time, but they do move the location around the cities. They keep it short with open networking, then food, then intros (everyone gets to stand up and give their 30 sec. elevator pitch, no wallflowers here) then a quick table discussion and then more open networking.
2. They have a "how can we help you?" mentality  – Each event is a $10 suggested donation, which keeps it affordable. And 75 percent of this group is entrepreneurs, like me. From the photographers to the DJs to the cake people to even dance instructors, they own their own business. They aren't there to climb the corporate ladder or to scan the room to see who can help them. They are there instead to see who they can reach out to and help. They are about inclusivity, not exclusivity.
3. Opportunities to promote yourself and your business abound – the 30 sec. elevator pitch is one way, another is place to lay out your marketing materials for pick up by other guests or the ability to give prizes away from your business, and finally, their Facebook group page is open for any group members to post events or even just ask for feedback on something.
4. Did I mention fun? –  the one thing that really sets this group apart is the fact we move every month to a new site AND THEY FEED US! Isn't that amazing? The hotels, caterers and unique event spaces in the Twin Cities are there to show off their facility and food – and what better way to do that other than to invite the exact people who have the power to recommend you?!
Maybe its that entrepreneurial spirit that abounds in this group that makes it so engaging and enjoyable. Or maybe its the wonderful desserts or cocktails I get to sample each time. Or the fact they welcome everyone from personal trainers to knitters, (and yes, they even accept me) that makes this group a unique social gathering every month.
Either way, next month is the holiday party and I hear that's a roaring good time – I'm hoping for some dance lessons from one of the dance instructors…